Regardless of guilt or innocence, nobody enjoys spending even a few hours in jail. Incarceration is not only a humiliating and uncomfortable experience, it can also be very dangerous. At A&A Bail Bonds you will be treated with the respect that you deserve. Our agents go above and beyond to help you and your family deal with this difficult situation. We work closely with the jail and court to ensure your bail bond goes smoothly and you are notified of all your upcoming court dates. As soon as you walk into any of our offices you will be welcomed and know that we are here to help you.
A&A Bail Bonding's offices are conveniently located in Port Lavaca, Goliad, Rockport, Cuero, Refugio, Victoria, Jourdanton, Edna, and Corpus Christi so that when you need us the most, we are easily located.
Don't panic, call Victoria's most reliable bonding service: A&A Bail Bonds!
If you or a loved one could use fast, reliable advice and support following a brush with the law, call the experts at A&A Bail Bonds, a licensed bonding company. We pride ourselves on our outstanding service to the communities that we serve. All of our agents go above and beyond to make the bonding process understandable and simple for you and your family.
Our offices are open 24 hours to provide free bond information and prompt, knowledgeable bail service. You can call any of our locations anytime day or night. A&A Bail Bonds services Nueces County, Victoria County, Refugio County, Calhoun County, Jackson County, Dewitt County, Aransas County, Atascosa County, Goliad County, Bee County, Gonzales County, Lavaca County, Colorado County, and Fayette County.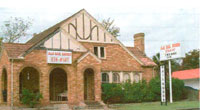 We are the best bail bonding Service in Victoria Texas and throughout the Texas Gulf Coast Area
Extensive Legal Knowledge