Regardless of guilt or innocence, nobody enjoys spending even a few hours in jail. Incarceration is not only a humiliating and uncomfortable experience, it can also be very dangerous.
A&A Bail Bonding's offices are conveniently located in Port Lavaca, Goliad, Refugio, Victoria, Jourdanton and Corpus Christi so that when you need us the most, we are easily located.
Don't panic, call Victoria's most reliable bonding service: A&A Bail Bonding!
If you or a loved one could use fast, reliable advice and support following a brush with the law, call the experts at A&A Bail Bonding, a licensed bonding company.
Our office is open 24 hours to provide free bond information and prompt, knowledgeable bail service.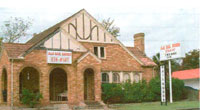 We are the best bail bonding Service in Victoria Texas and throughout the Texas Gulf Coast Area
Extensive Legal Knowledge